Deer Hunting in Minnesota at Eagle Nest Lodge
Eagle Nest Lodge has hosted whitetail deer hunters for years and enjoys a great reputation as hunting parties' favorite base camp year after year. Located in the Chippewa National Forest the resort is ideally located to act as headquarters for your next deer hunt! Call 218-246-8701 today for reservations or more information on your next deer hunt.
The white-tailed deer is Minnesota's most popular wildlife species. Each year, roughly 500,000 hunters harvest roughly 200,000 of these amazing creatures. Deer can run at speeds of up to 40 miles per hour and leap over an 8-foot-tall fence. Adult female white-tailed deer weigh about 145 pounds, males 170. The heaviest whitetail ever recorded in the United States was a 500-pound Minnesota buck.
The Chippewa National Forest contains over 1.2 million acres of forested land and is an ideal habitat for this beautiful animal. Most of the land is public and, therefore, is open to hunters. However, be sure that you are not in a posted "No Hunting" area because there are private lands within the forest.
There are a variety of seasons including black powder, bow and rifle and there is usually an early date for a youth hunt. Doe permits are available (given out by zones in limited numbers.) but you must apply for them.
NOTE: Completion of a Hunter Education/Firearms Safety course is required to purchase a hunting license for anyone born on or after Dec. 31, 1979. Click here for the full story: http://www.dnr.state.mn.us/safety/index.html
---
Deer Hunting Information
Archery Deer Hunting Season – Sept. 18 thru Dec. 31, 2021
Firearm Deer Hunting Season – Nov. 6-21, 2021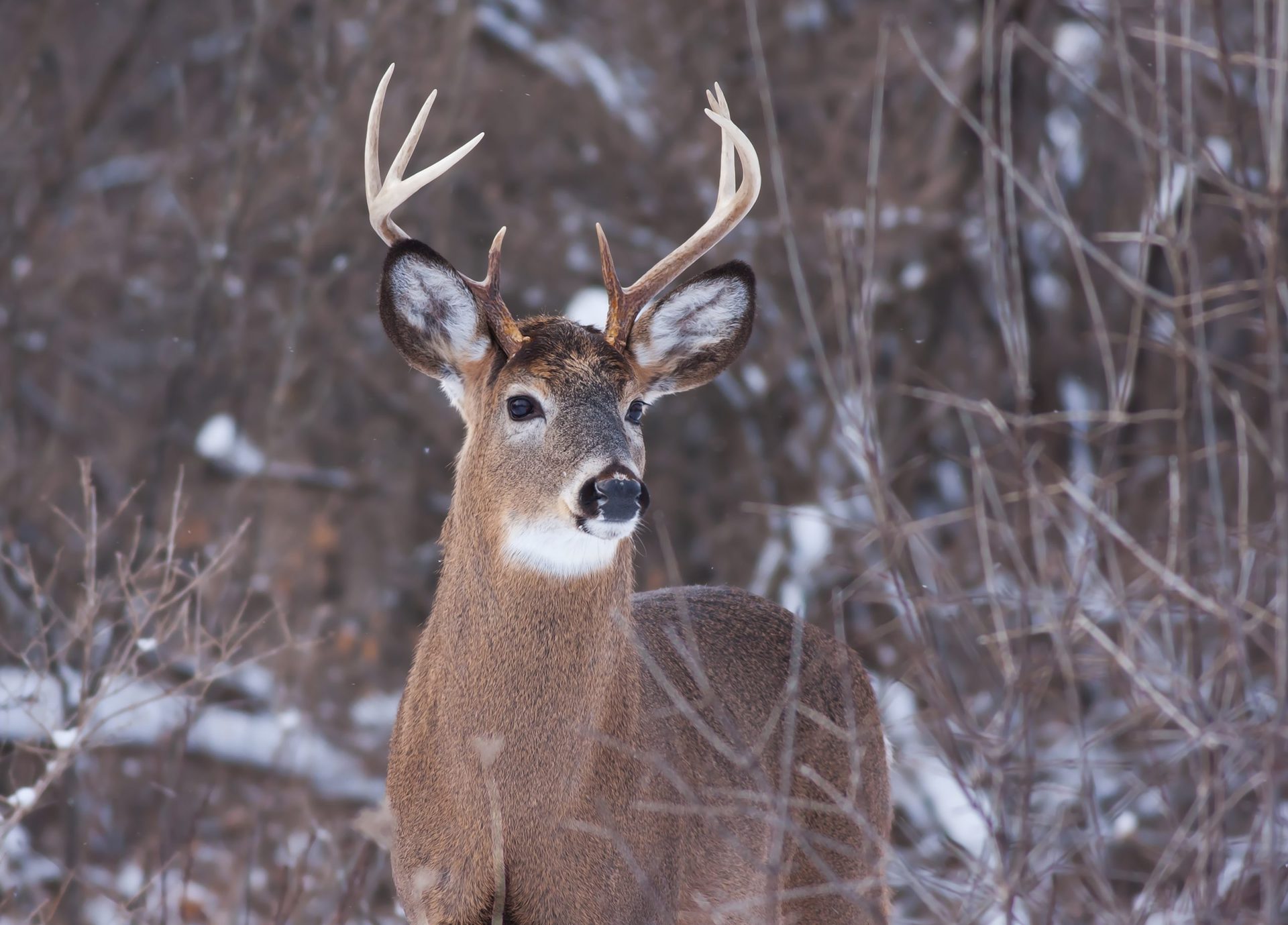 "Wow! What a picture perfect MN vacation week. And we had the perfect cabin to enjoy it. We really liked being so close to the water's edge and looking out the picture window. We spent lots of time on the water this week: early morning fishing, water skiing before noon, tubing in the afternoon and more waterskiing in the early evening. Our brains are rested from everyday stress but our muscles are sore!" — Rick & Robyn, Duluth MN

Reserve Your Minnesota Vacation Dates at Eagle Nest Lodge Today!